Darwin Getaway (including Tiwi Islands)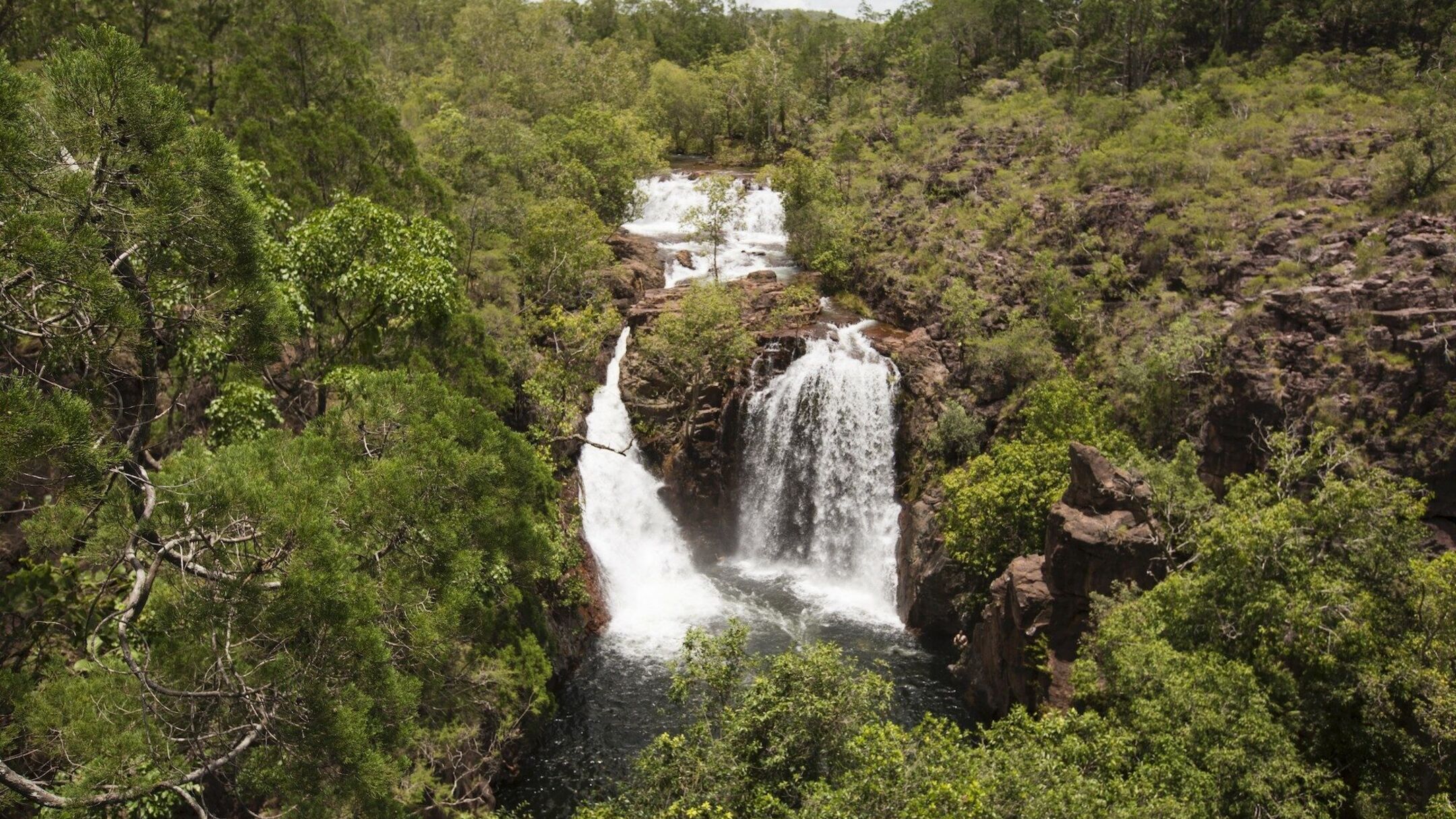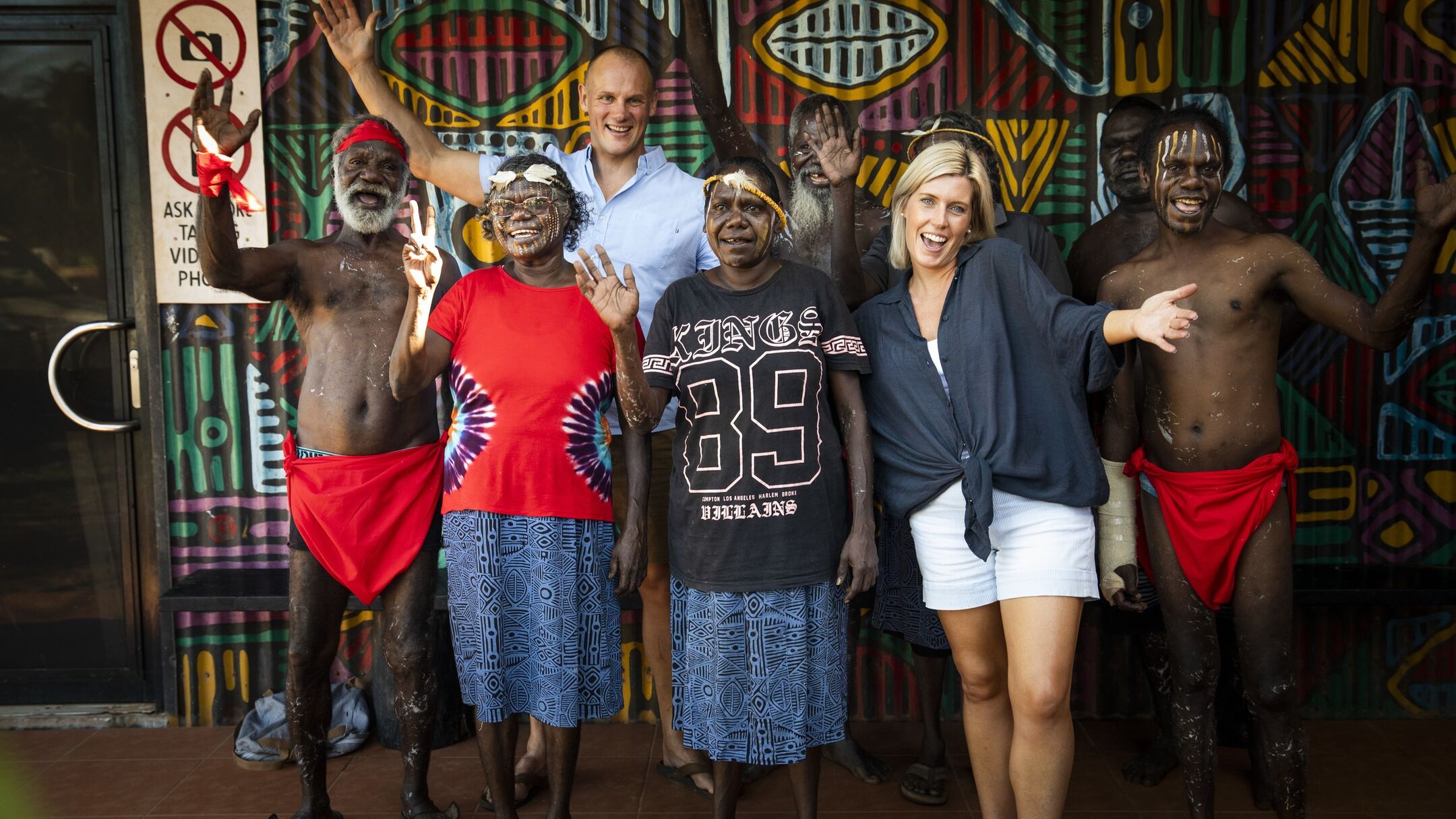 Price from: $984.00
If you're seeking a destination with a difference, the Northern Territory capital of Darwin is one for your bucket list. Famous for its Asian-influenced food, vibrant outdoor markets, and numerous adventure activities, it's also the gateway to the stunning Litchfield National Park, Kakadu National Park and Katherine Gorge.
Inclusions
4 nights accommodation at Argus Hotel Darwin, or similar
Darwin Harbour Highlights Cruise
Full day Tiwi by Design tour, including lunch
Full day Litchfield National Park tour, including lunch
Itinerary
Day One
On arrival in Darwin, make your way to your accommodation to check in and then the rest of the day is free to enjoy at your leisure. Darwin is a compact city so it's easy to get around and explore. There are plenty of things to do in Darwin - a relaxing wander around the waterfront precinct, a visit to the infamous Crocosaurus Cove to see some of Australia's biggest saltwater crocodiles, or exploring the Museum and Art Gallery of the NT are some of the top things to do when in Darwin.
Day Two
Travel by ferry to Bathurst Island, where you will be met by a local Tiwi Islands guide, keen to show you their indigenous community and way of life. The Tiwi people possess a unique, vibrant culture, and their history and traditional stories are vividly expressed through paintings, sculptures, ceramics, screen-printed fabrics, etchings, prints and jewellery. It's a rich heritage they love to share with you.
Day Three
Did you know that Darwin Harbour is five times bigger than Sydney Harbour? True fact. Cruise around Darwin Harbour and learn about this tropical city, it's wharves, and it's history including the WWII bombing of Darwin and Cyclone Tracy which devastated the city in 1974. At the end of the cruise you may like to stay and have lunch at one of the many popular restaurants or cafes in the Cullen Bay Marina. This is a favourite spot to dine for both holiday makers and locals, with a variety of taste sensations from Greek to Italian to Asian cuisine, and an amazing array of seafood.
Day Four
This morning join a bus tour for your full day Litchfield National Park tour. Litchfield is most famous for the unique termite mounds, some of which are up to 100 years old and stand nearly 2 metres tall. Then it's on to the waterfalls that make this park so famous. Florence Falls is a double waterfall, Tolmer Falls is home to several colonies of bats, and Wangi Falls has the most accessible rock pools, so don't forget your swimming costume if you want to take a refreshing dip to cool off!
Day Five
Today depart Darwin at a time that suits you. However, with so much still to see and experience you may like to extend your stay and explore the Top End further. Day trip options include Australia's largest national park, Kakadu National Park. Or cruise or canoe through Katherine Gorge in the world famous Nitmiluk National Park, home to some of the most ancient and impressive Aboriginal rock art.
Helpful Links